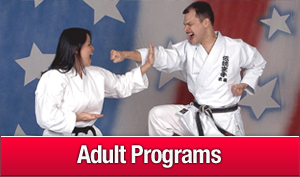 Adults
The Adult Program is for students 16 and up. .
Learn More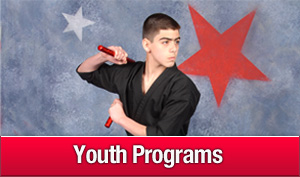 Youth
During the Youth Programs for ages 7-15, Children learn to set goals for themselves and plan how to achieve them.
Learn More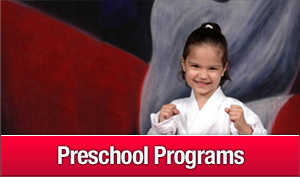 CHildren's Programs
Tigers Ages 3 and 4
Dragons Ages 5 through 7
Learn Mor
The Martial Arts were developed centuries ago in Asia for self-defense and to improve the overall quality of life. Today, people from all walks of life are beginning Martial Arts training at Marti Martial Arts Academy, each with their own reasons. Many students want to learn self-defense skills. Others are primarily interested in physical fitness or confidence building, and some just want to have fun. Whatever your reasons for walking onto out training floor, you will find others with similar interest and goals. We all want to reach our full potential we all want to be our personal best.
Marti Martial Arts Academy is a place where where you can achieve your mental and physical goals. Imagine having greater self - confidence, Imagine having the motivation to reach for goals at work or school that you thought were unattainable. CLICK HERE TO SEE VIDEOS OF OUR PROGRAMS.
2012 Bedford Katonah Patch Readers Choice Award
Testimonials
Dear Sensei,
"...It has been an amazing and fun experience working with you. I have learned too much from you to sum up in a single letter, so Ill do my best. Karate has not only made me stronger physically, but also I feel that you have taught me to be a better person..."
- Keely N
READ MORE